Mezzanine Floors
MPC Manufacture our own Mezzanine floors and are designed to suit the individual needs of our customers. Column grids can be as large or small as required to optimise your operational requirements whether that be an increase in Production, storage or office space. Mezzanine floors can be single tier, two tier, three or even 4 tier.
Building regulations
All our mezzanine floors comply with current building control regulations. Approval is sort from your local authority or an approved inspector and the local fire officer. Our experienced in-house design team will be happy to handle these approvals on your behalf.
Fire Protection and staircase enclosures
Cladding in the form of a suspended ceiling or MF ceiling is installed to the underside of the Mezzanine floor along with fascia and column casings to provide up to 2 hours fire protection. Advice on smoke detection and emergency lighting is also available.
Project management
Our team of project managers have a wealth of experience in managing all types of projects, from the smallest '4 column' floor to large turnkey projects involving the co-ordination of many other trades.
Latest Mezzanine Floor Projects...
mezzanine, retail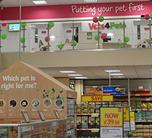 Two Tier Floor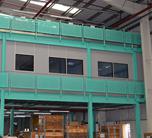 Two Tier Floor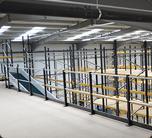 mezzanine, racking, shelving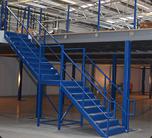 mezzanine, retail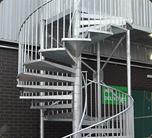 mezzanine, retail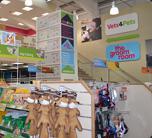 Two Tier Floor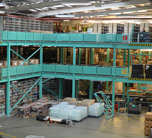 Retail Floor
Barn Fit-out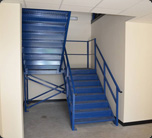 Mezzanine Project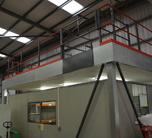 Galvanised Platform